PupBox is a monthly subscription box for new puppy owners! Every PupBox comes personalized for your dog's characteristics and age. Each box comes with an assortment of treats, toys, bones, and accessories all of which are puppy tested and puppy approved, plus training info! For $39 a month, it will include 1 bag of training treats and 4-6 additional products that are selected based on the age and physical characteristics of your puppy. You can also get discounts with longer subscription plans. A 3-month plan is $34/box, a 6-month plan is $32/box, and a 12-month plan is $29/box. Shipping is free in the US and $5 to Canada. If you have an adult dog, you will get a non-age specific box plus an advanced trick of the month!
The PupBox subscription made our 2021 readers' choice list of best subscription boxes for dogs!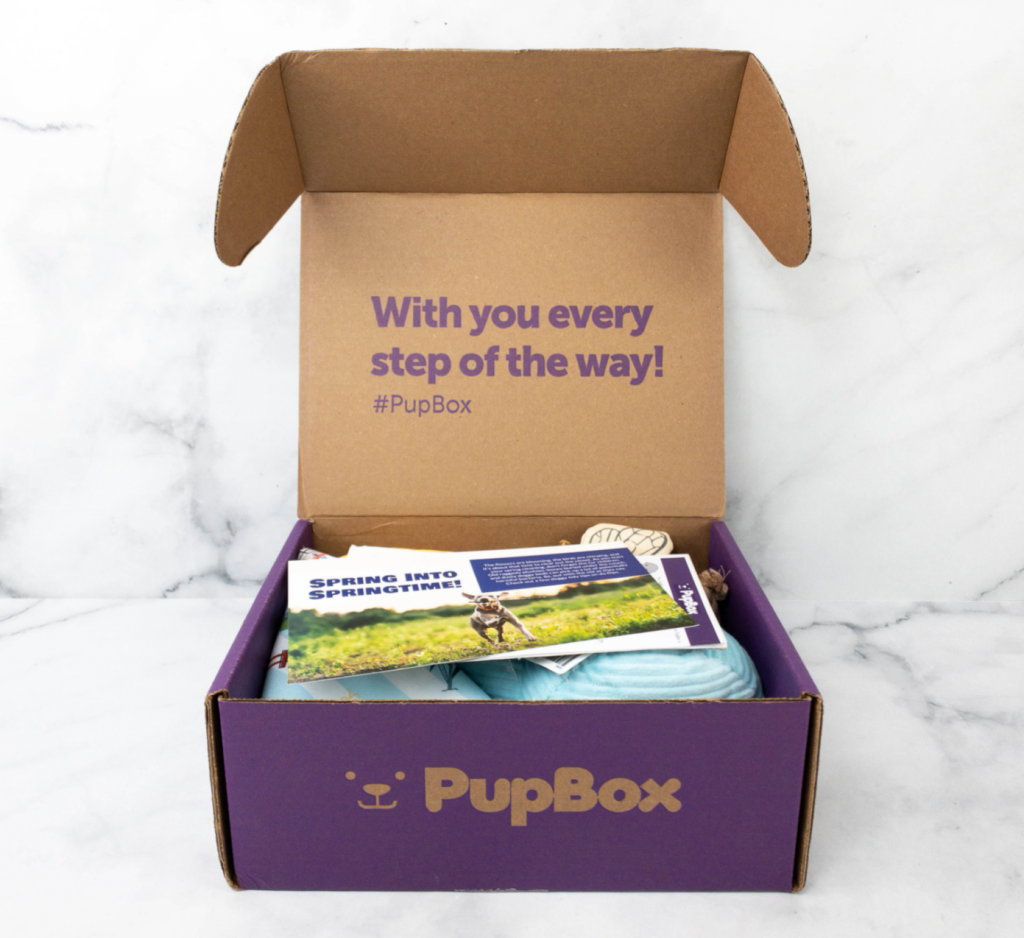 The items were packed in a sturdy box!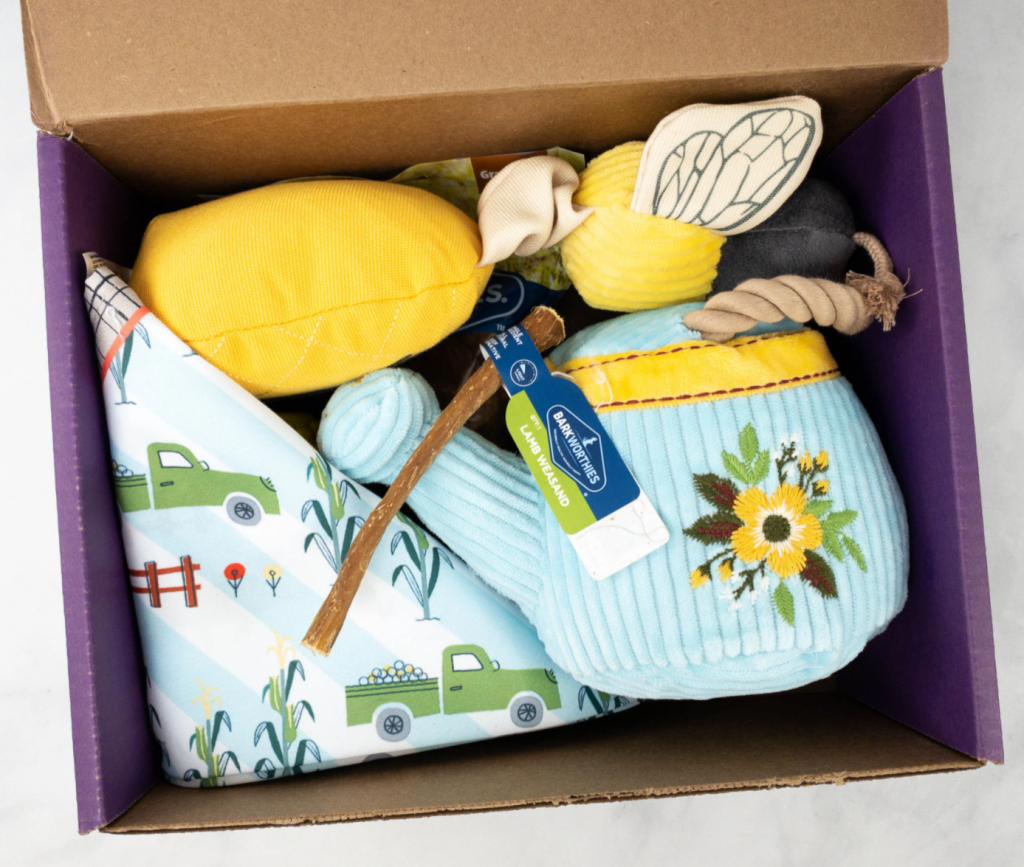 There are no fillers but all the items arrived in great condition.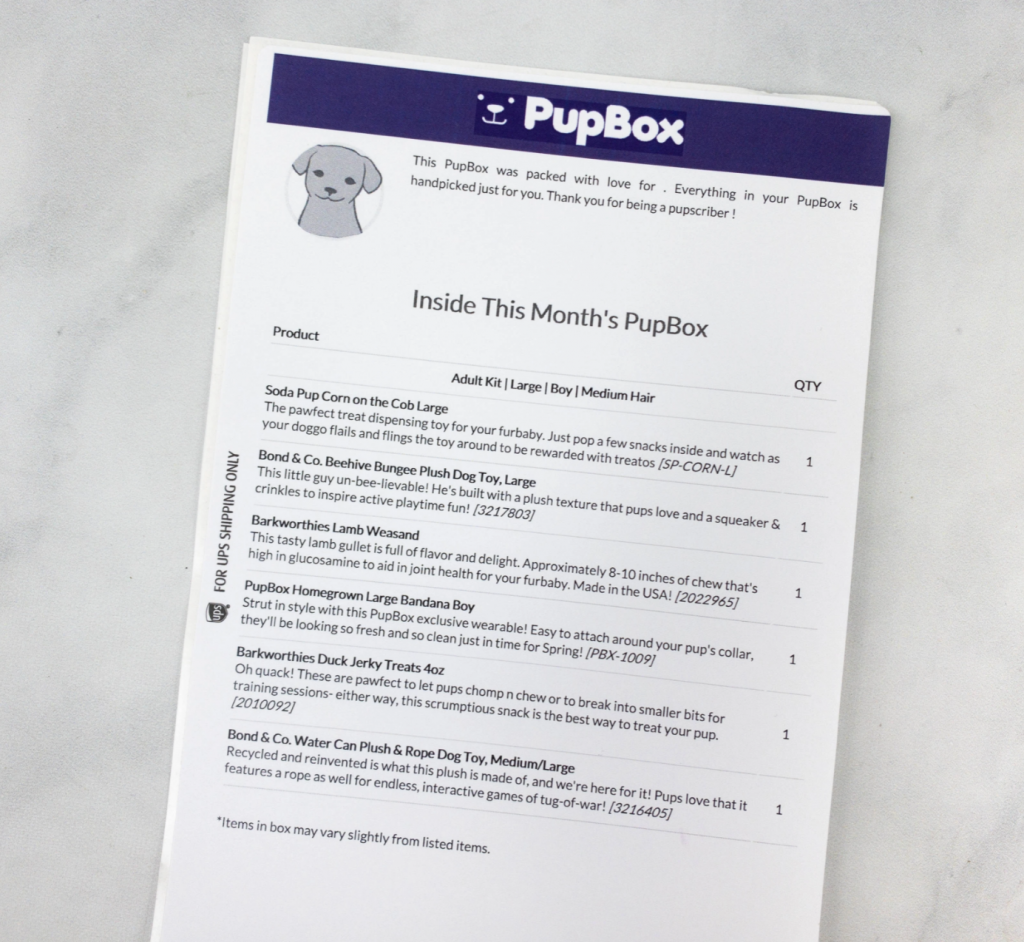 Inside the box is an information card that provides details about the items.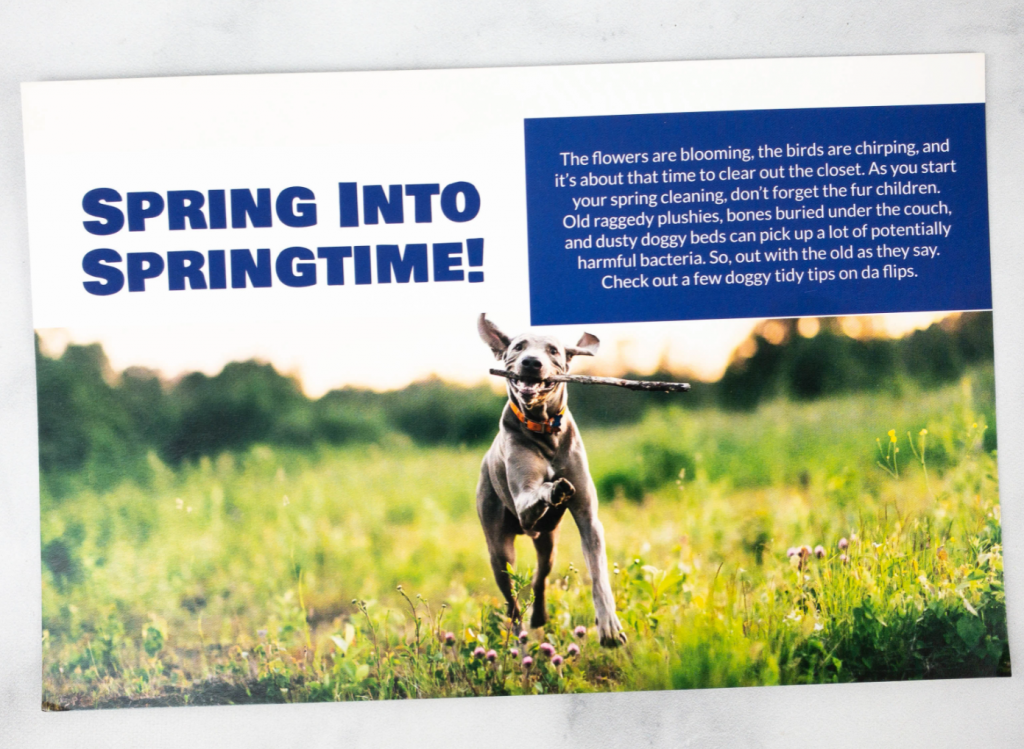 This month's theme is SPRING INTO SPRING TIME.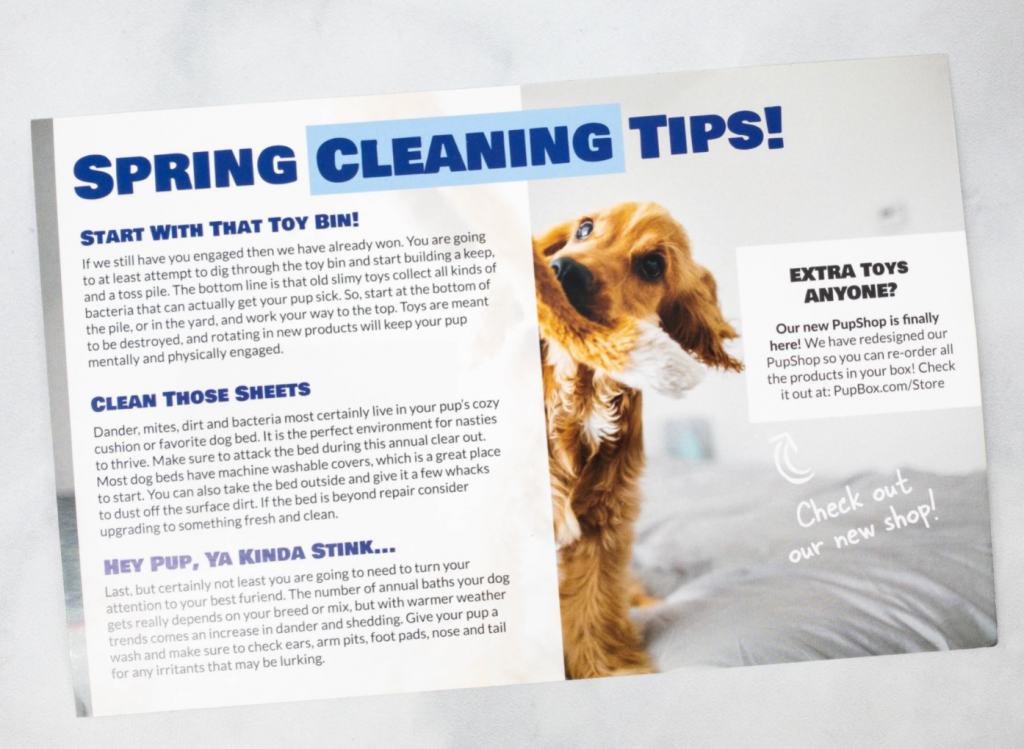 This card lists a few spring cleaning tips.
Everything in my box!
Bandana. It's a beautiful spring-themed bandana with prints of fences, trucks, and corn plants all over it. The patterned border also added fun to the whole look.
The bandana is soft and lightweight, so my pup has no problem wearing it! It's easy to attach, and easy to remove as well.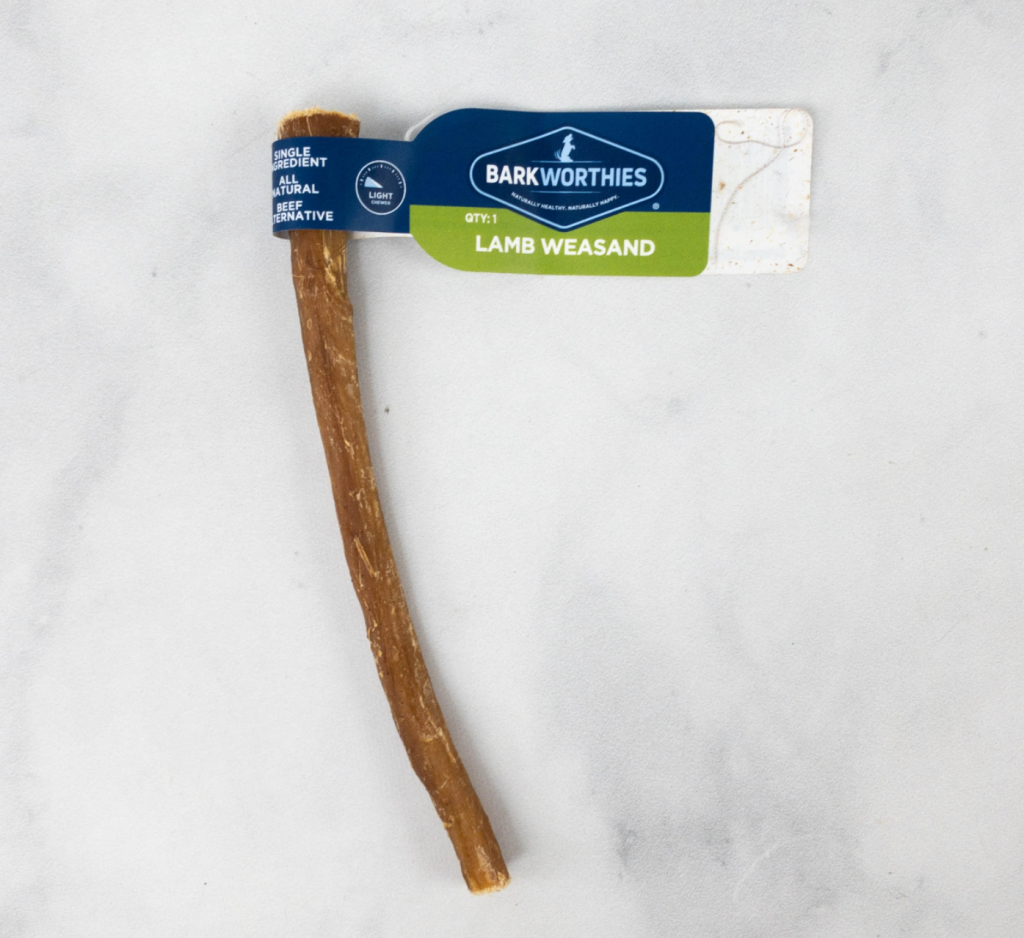 Bark Worthies Lamb Weasand. This all-natural chew is made with lamb trachea which includes some fat trimmings that dogs love. It also makes a great dental chew, as it can help remove food residue and plaque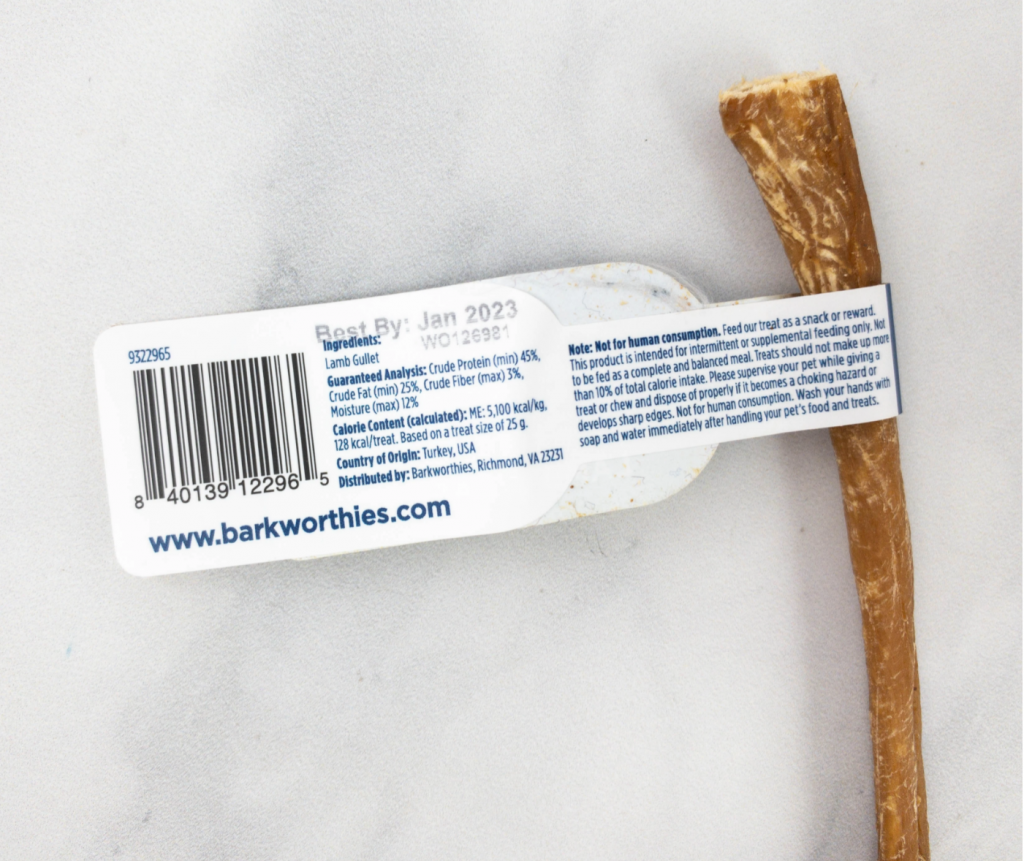 The treat has a high amount of glucosamine and chondroitin that helps support a dog's joint condition and health.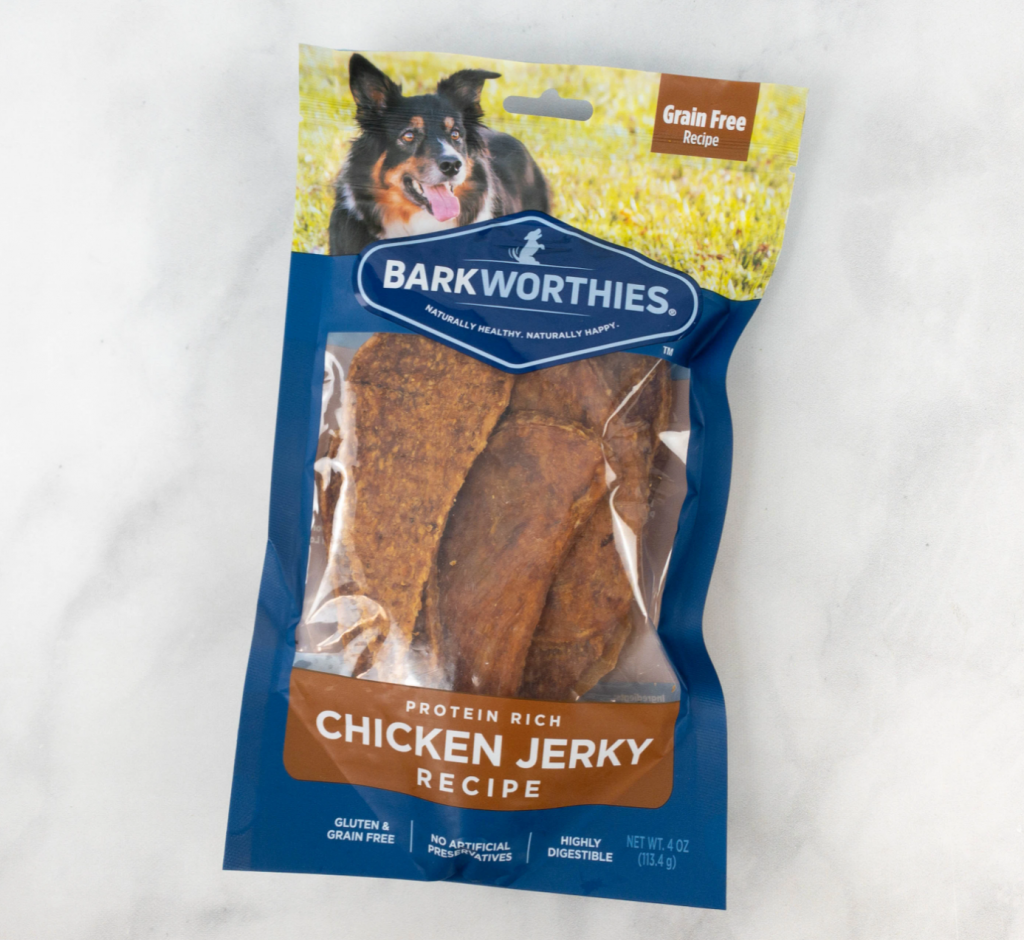 Barkworthies Chicken Jerky Recipe. The next treat for dogs is a tasty chicken jerky! It's a protein rich snack that breaks down easily, making it a nice treat for small dogs and also for older dogs.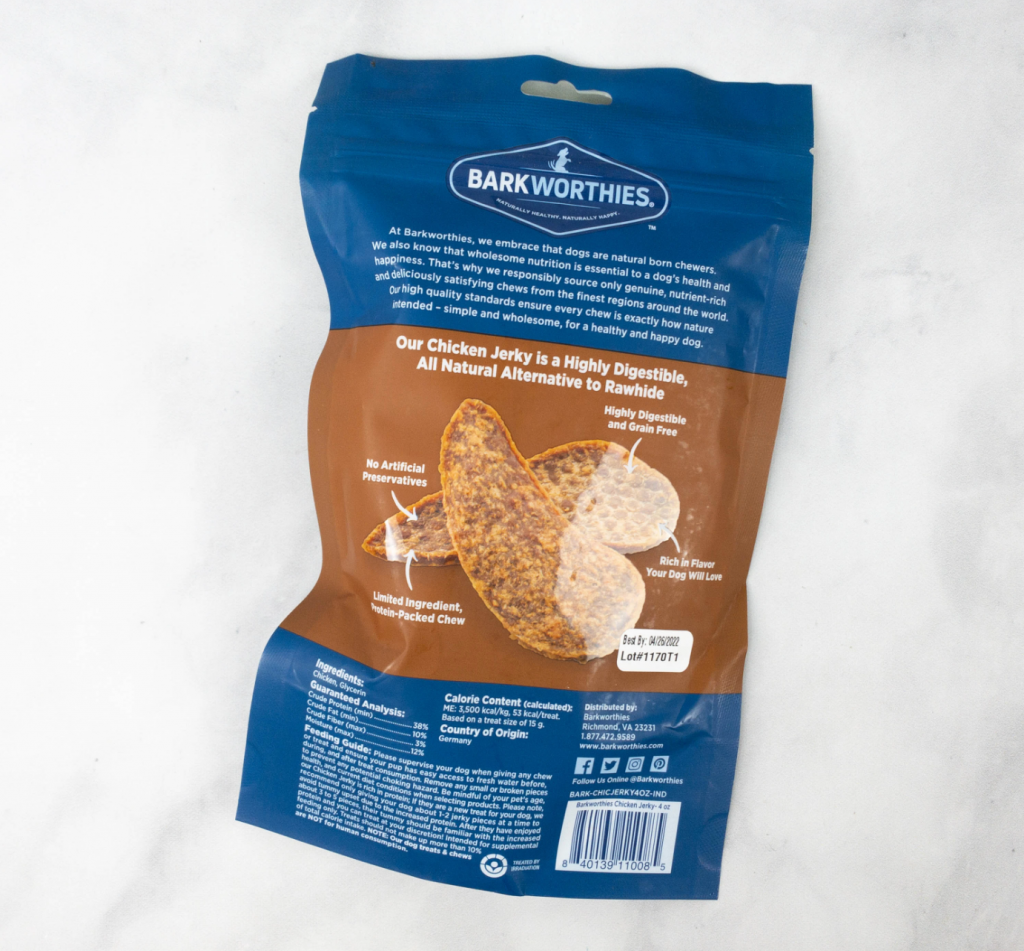 It also has a braided rope that gently massages a dog's teeth and gums as they chew on it.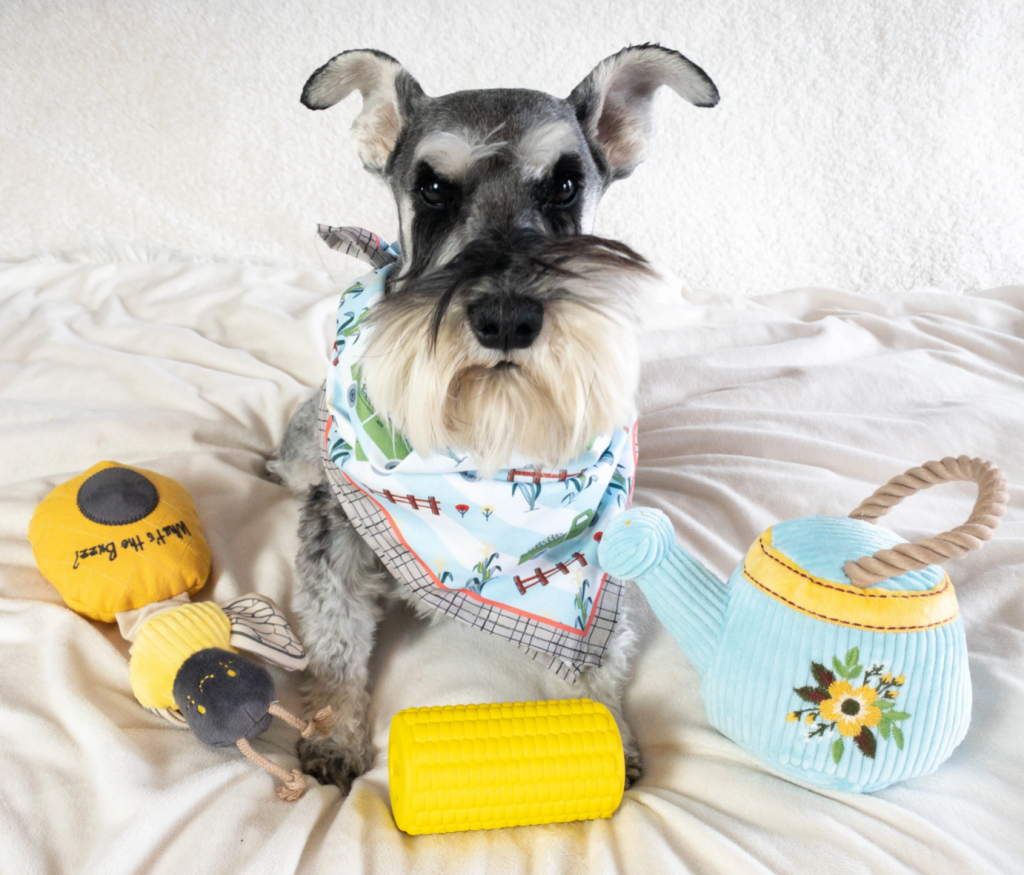 Dean loved all the toys from this box!
PROS
Boxes include a training guide by Andrea Arden
All treats made in the USA and Canada
Items are chosen based on the dog's stage in life
Ability to specify allergies in the notes section

CONS
More expensive than other boxes
Subscriptions automatically renew, making canceling necessary
WHO IS PUPBOX FOR?
PupBox is for all new dog owners who find it overwhelming to shop for pet products from the local pet stores. Raising a new puppy in your home can be quite an expensive undertaking, and with the range of pet products in the market it can be difficult to find one that is just right for your canine friend. That is where PupBox subscription box comes into the picture as it gives you treats, toys, and grooming accessories that are based on the age of your puppy.
Now you won't need to worry about shopping for pet products in the market as the subscription box will be delivered right to your doorstep. It's great for people who have more than one dog in their household as it gives them the perfect opportunity to raise their puppies without feeling overwhelmed. Each box from PupBox contains 5 to 7 products, one of which is a bag of treats. The dog is going to be sent specific products to fit their life stage, so you don't need to worry about anything.

PupBox Tries to Use Only the Best Ingredients Possible
It would be a stretch to call the food items inside each box "healthy," but we can definitely say that they're not as bad for your pup as they could be.
There will never be any rawhides in any package, as those are heavily treated with chemicals and can pose a choking hazard. Likewise, if your dog has a food allergy, care will be taken to respect it. All the food items are made in the U.S.A. or Canada.
Of course, at the end of the day, the treats are still treats. They're going to be fattening for your pup, and don't expect them to have only organic ingredients or free-range meat or anything like that. You'll find fillers, preservatives, and animal by-products in them, but there shouldn't be anything more nefarious than that inside.

So Is PupBox Worth It?
Personally, I had a great experience with PupBox and think it's a good choice for dog owners especially puppy parents. But it's important to review the pros and cons in this article to help decide if PupBox meets your goals and needs. For example, if saving time is important to you, then you may benefit from PupBox delivering handpicked items to your door each month.
You may also benefit from the guidance and training provided to new puppy owners. On the other hand, if you are already a seasoned dog owner, you may have no need for the training guides.
If you're price sensitive, PupBox may or may not work for your budget. Keep in mind, you save money with the longer plans, plus can use coupons on your first box.
Another common concern with all dog subscription boxes is receiving too many toys over time. However, PupBox will allow you to alter your shipping schedule to every other month. However, PupBox doesn't recommend altering the schedule since the boxes build upon each other.
Lastly, if you're still unsure of whether PupBox is worth it, you can try out their monthly plan first.